Clone+ Edition SRF150 Client Card Splitter Wireless Digital TV at Mulit Room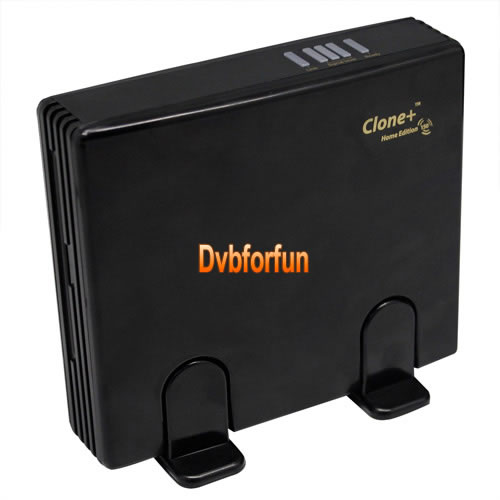 Description
Important Note: Due to the high value of the product, we will send the package via Express( DHL or EMS). You need to pay$20 as the express shipping. You are expected to get the parcel within 3-7 days. Thanks for your concern!
The Clone+TM wirelessly splits Digital TV from one subscription's card in the range of 150 m; all channels are available on even 8 TV receivers. Now, each house member can enjoy all their favourite channels without any conflicts. On each TV receiver, different channels can be watched at the same time.
The Clone+TM SRF150 Access Server is a main unit which multiplies the privileges of the subscriber card and sends them to the authorized wireless Clone+TM CRF150 Client Cards. The Clone+TM CRF150 Client Cards are subordinate units which co-ordinate the information exchange between the SmartCard reader module in the digital satellite, cable or terrestrial receiver (or CI module) and the Clone+TM SRF150 Access Server.
The latest Clone+TM technology ensures comfortable TV watching even in the unfavourable conditions like thick walls, ceilings, insulated walls, etc.
Benefits to the user
Comfort – Clone+™ enables you watching different channels on 8 TV receivers independently and simultaneously.
Cost saving – you pay only one subscriber's plan and you can watch all channels on even up to 8 TV receivers.
Ease of installation and use – Clone+™ was designed to be easily operated.
Wireless operation – subscribed TV package is wirelessly supplied to TV receivers without any cables.
Dedicated to: Conax, Cryptoworks, MediaGuard, Viaccess
Key features
Dedicated for the digital tv platforms using the content encryption systems such as Conax, CryptoWorks, MediaGuard, Viaccess,
Serving up to 8 active users,
Unauthorized access protection,
Works with all digital satellite, cable, terrestrial receivers and CI modules which are Conax, CryptoWorks, MediaGuard, Viaccess compatible,
Extended LED indicators system,
Advanced Plug & Play technology,
Fast and reliable performance,
Software update via USB,
Easy and fast installation.
Device specifications
transmission band: RF 868 – 915MHz, BW 150kHz, GFSK, NRZ 38.4 Kbps,
variable transmitter power from -20 to 5 dBm,
range up to 150 m (outdoors),
DC 9-12V powered.
Hardware list that Clone+ was already checked with:
Reality Cam
Diablo Cam
Aston v 1.05, v 2.x
Matrix Reborn, Revolution, Reoladed
Magic Cam
Xcam , Xcam Premium
Dragon v 4.0 / 4.1 Cam
T-Rex Cam
Zeta Cam ver.2A270X
Icecrypt Cam
Cyfra+ Cam
Philips DSB 6010
Philips DSB 3010
Philips DSR 3201
Mediasat Pioneer 1330, 1430, 1530, 1630, 1730
Mediasat Kenwood DTF -1/2
Mediasat Thomson TS3P, nowa wersja w malej obudowie
Mediasat HDTV Phiilps
Mediasat HDTV PVR Phiilps
Ferguson AF 6018, AF 7018, AF 8018 (without Eurosport), DF 6000, DF 9000
Ferguson AF 6318, AF 7318
Ferguson HF 8800 HDTV, HF 8900 USB
Ferguson FX 6600, FX 7600, 9600 USB
Protek 9200, 9300
Radix DT X9
Globo 7000 CR, 7100CR, 7010CR and CX series
Golden Interstar 770 XSpeed
Golden Interstar 780 XSpeed
Golden Interstar 870 XSpeed
Dreambox 500, 5620, 7000, 7020, 7025
Relook 200, 400
Triple Dragon
Mediasat Pace DSR 221
Strong SRT 6860
Standard package(The latest version is always available here:http://www.cloneplus.com/page/16,software-update.html):
Wireless Access Server SRF150 x 1
Wireless Client Card CRF150 x 2
12V power adapter x 1
USB cable x 1
User manual x 1
Important Note: We also offer additional accessories for different users. If you want more options, please email us. After receive the additional cost, we will combine all in one parcel via DHL.
Here are four options:
Optional 1: Plus 1 x Wireless Client Card ( +US$29.99 )
Optional 2: Plus 2 x Wireless Client Card ( +US$59.98 )
Optional 3: Plus 3 x Wireless Client Card ( +US$89.97 )
Optional 4: Plus 1 x Twin Slot Interface ( +US$29.99 )
Additional accessories (optional):
1 . Wireless client card
Technical specification:
using Mediaquard coding system (Cyfra+,Digital+, CanalSat, Meo, Canal Digitaal)
frequency range 868 - 915 MHz
range up to 150 meters
power and software update via USB 2.0
client card powered from card readers
built-in antenna
auto restart after power loss
device produced according to ISO 7816 standart
"CE" certificate
2 . Twin Slot Interface
Twin Slot Interface enables you to watch digital pay TV with two subscriber's cards of different TV providers at the same time simultanously and independantly.
Payment
We accept all forms of PayPal payment. Buyer must send payment within 7 days of auction closed. Total Amount Due is the Final Auction Price plus product and Handling fee.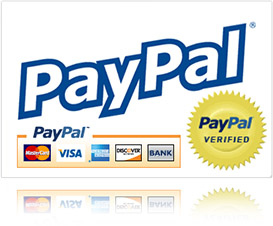 Shipping
Option 1: Singapore Post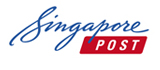 Free-shipping Item default shipping is by Singapore post which is the best way for small parcel to worldwide.( Singapore Post parcel limit within 2KG a parcel, shipping UK and Asia big city about 7-10 days, other place about 2-3 weeks. Country like Russia, Italy, Brazil and other South America and East Europe country about 3-4 weeks. For More than $5 USD tracking number available ,Below $5USD no tracking number. Here are the table about the estimated delivery time.
Country
Delivery Time
Working Days(not including holiday)
7-11
12-14
15-22
>22
Working Days+Saturday+Sunday
7-15
16-20
21-30
>31
United States,Canada
Rate(time arrived)
63.1%
29.1%
7.8%
Contact seller
United Kingdom, Ireland, France,Germany, Spain, Norway, Sweden, Netherlands, Finland, Demark, Belguim
Rate(time arrived)
55.2%
29.6%
15.2%
Contact seller
Australia, New Zealand, Singpore, Japan, Malaysia
Rate(time arrived)
61.4%
24.3%
14.3%
Contact seller
Italy, Brazil
Rate(time arrived)
39.1%
43.8%
17.1%
Contact seller
Other Countries
Rate(time arrived)
37.4%
47.1%
21.5%
Contact seller
Option 2: Express Delivery
If you need the item urgently, please email us for updating your shipping informations for the express, We will calculate the shipping costs and make you pay the additional charge. It takes about 3-7 days for express shippping. We will use the most suitable express shipping way( DHL, UPS, TNT or EMS) according to the carrier delivery speed to your country.
Return Policy
We offer a 30 day 100% replacement on defective product.

Buyer pays return shipping while We will pay for the shipping cost of resending items.

If you have ordered the wrong item or for any reason you are not happy with what you have purchased, you can return it as long as the item is not used and in original condition and packaging.

Make sure to contact us and receive the return authorization before sending any item back.
Feedback
We maintain high standards of top sellers and strive for 100% customer satisfaction!
Your Feedback is very important to us. Please contact us immediately BEFORE you have any query about the order or products. DO NOT leave negative or neutral feedbacks directly, please give us an opportunity to satisfactorily address your concerns.
Contact Us
Please feel free to contact us, we are here for you!

We are open Monday through Friday 8:30 am –5:30 pm Pacific Standard Time.

We answer all emails within 48hrs. If you email questions after business hours or on holidays, we will usually answer them the next business day.

We are closed on the weekends and all major holidays.